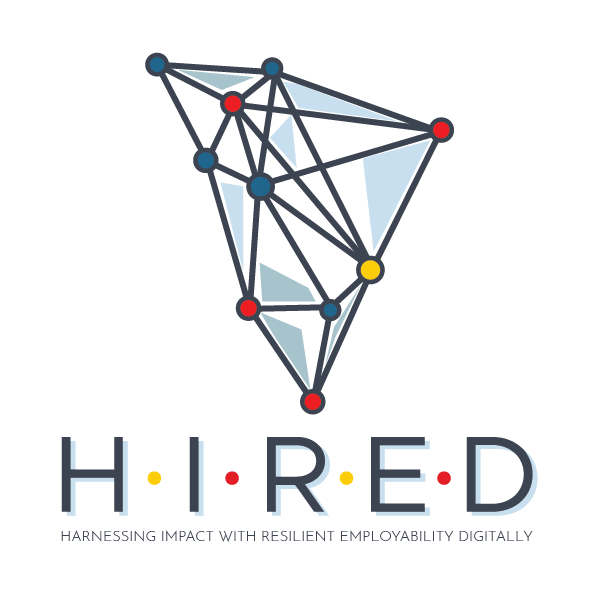 LEGACY PROJECTS
H.I.R.E.D.
Harnessing Impact With Resilient Employability Digitally - Strengthening the capacity of human capital in ASEAN to embrace digitalisation and the future of work through skills training and mentorship in the digital space.
Since 2015, ASEAN BAC has been rolling out legacy projects that incorporate a Private Public Partnership (PPP) every year that promotes human capital development and entrepreneurship. Under the Brunei Darussalam's Chairmanship 2021, ASEAN BAC had been developing the ambitious legacy project titled "Harnessing Impact with Resilient Employability Digitally" or HIRED. This legacy project will play an important role in supporting the recovery of post COVID-19 pandemic through strengthening the capacity of workforce in ASEAN. This project is implemented in cooperation with the ASEAN Future Workforce Council (AFWC as the engine.
The shift in active use of digital technology is changing the realm of work in which ASEAN workforce needs to be equipped with the right skills tailored to industry demand and adapt to the digital environment. HIRED have embarked on business-to-business engagements for sharing experiences, discussing challenges and jointly working towards the future. This legacy project will also undertake in piloting a skills training program and dual mentorship through providing a virtual platform accessible to the workforce in ASEAN.
Goals of HIRED
Address skills gaps in ASEAN
Bridge skills within ASEAN
Stay relevant
Building an ecosystem
Enable ASEAN
Balance supply & demand of workforce
---
Events 2021
21 October 2021
HIRED Employer Workshop
The ASEAN BAC held a virtual workshop with employers to discuss and identify solutions for their data analytics skills needs. This is part of a pilot internship programme under the HIRED legacy project in partnership with the UK's Department for International Trade with support of UK-ASEAN Business Council.
Upcoming Events 2021
Launch of HIRED
'Skills for a Digital Age' Virtual Roundtable under ABIS 2021
Pilot Project: Virtual Skills Training Institute Workshop Online Platform
Online Platform
UK Department for International Trade and UK-ABC
GET IN TOUCH
---
Interested? We'd love to hear from you! Send us a message.